8400 motec
8400 motec frequency inverter

The 8400 motec frequency inverter can be mounted locally on the motor or on the wall. A repair switch can also be used on the wall. The decentralized arrangement significantly shortens the length of the motor cables. This enables even complex machines to be structured clearly.
The requirements of the Ecodesign Directive are met. 
Application areas: Traveling and conveyor drives (intralogistics), pumps, fans, ... 
Highlights



Easy commissioning with plug technology (plug and drive)
Compact design
High protection class IP65, with switch unit IP54
Integrated switches and potentiometers for quick adjustment of configuration as well as speed and ramp
Versions with or without repair switch for wall mounting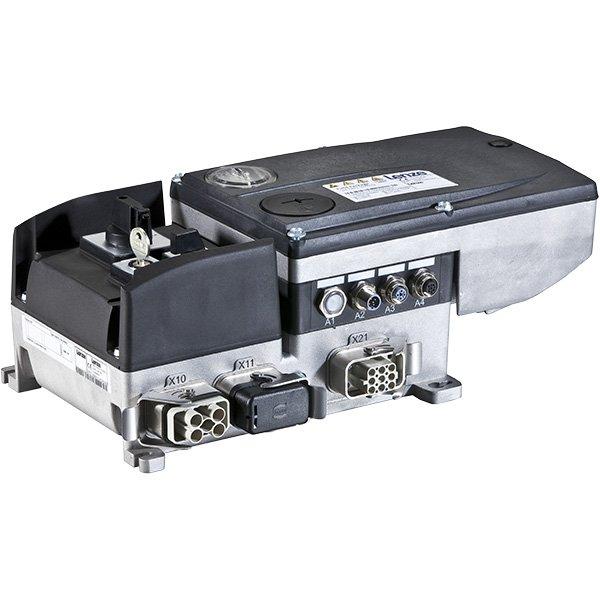 No product defined
No product defined in category "Drives / Servo inverters / 9300".