8400 protec
8400 protec frequency inverter

The 8400 protec frequency inverter is suitable for decentralized wall mounting and features simple plug-in technology. The decentralized arrangement significantly shortens the length of the motor cables. This enables even complex machines to be structured clearly.
The requirements of the Ecodesign Directive are met. 
Application areas: Turntables and scissor lift tables (intralogistics), monorail overhead conveyors (automotive industry), ...

​​

​Highlights

Easy commissioning with plug technology (plug and drive)
LED display and status LEDs
High protection class IP65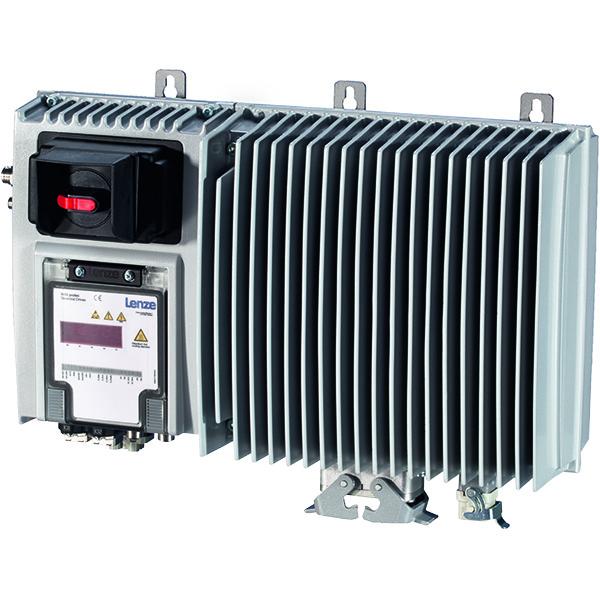 No product defined
No product defined in category "Drives / Servo inverters / 8400 TopLine".