9400 HighLine
9400 HighLine servo inverter

The 9400 HighLine servo inverter is suitable for precise, dynamic movements and delivers impressive results for demanding machine tasks and single-axis or multi-axis applications. The well-designed mounting concept enables easy installation and mounting of the devices.

The requirements of the Ecodesign Directive are met. 
Highlights

Resolver input and universal multi-encoder input
Supports synchronous and asynchronous motors
Flexibly adaptable functionality through function block interconnection
Versatile and freely configurable technology functions, e.g. for table positioning, positioning controls, electronic gearboxes and cams
Scalable safety functions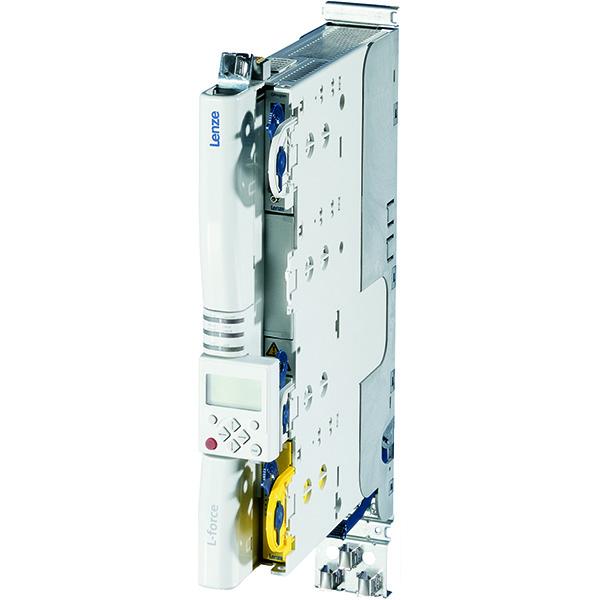 No product defined
No product defined in category "Drives / Servo inverters / 9300".