i700
i700 cabinet servo inverter

The i700 cabinet servo inverter is suitable for dynamic motion control and multi-axis applications. The interconnected system of single or double axis devices, in combination with the appropriate supplier and our controllers, is the right choice for automation applications.
Our controllers, such as the c520, can be used to conveniently solve almost all control tasks for coordinated movement of multiple axes with high dynamics. Thus, modern and modular machine controls can be implemented based on our software modules..

The i950 cabinet servo inverter can be used as a power extension of the i700 cabinet servo inverter in the range from 22 to 110 kW.
Highlights

Integrated DC-bus connection
Small overall width from 50 mm for the double axis
Axis modules capable of multiple overloads for peak output currents between 5 and 64 A, double axes up to 32 A
Autotuning function for quick and easy controller adjustment
"Safe Torque Off (STO)" safety function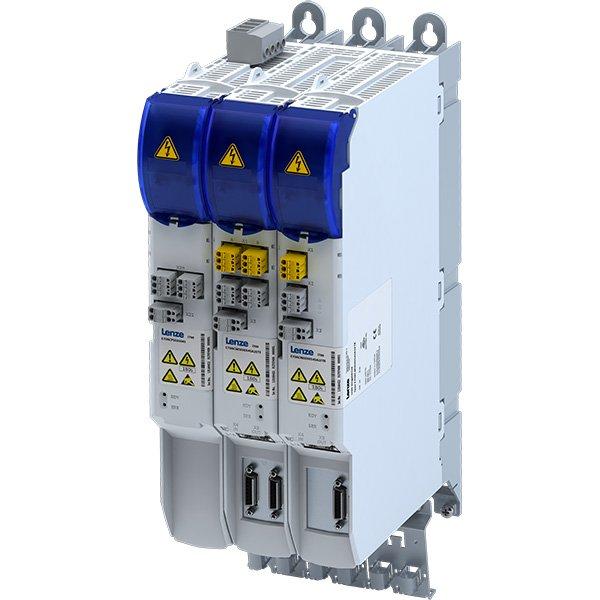 No product defined
No product defined in category "Drives / Servo inverters / i950".