i950
i950 cabinet servo inverter

The intelligent i950 cabinet servo inverter can be easily integrated into modular machine solutions on the basis of prepared technology applications - parameterization instead of programming. 
The same architecture, the same engineering and the use of the same application software, based on decades of application experience, dissolve the boundaries between centralized and decentralized motion control. Our FAST Application Software Toolbox becomes universally usable. If required, the pre-designed software modules can be very easily customized and extended. 
In addition, the i950 cabinet servo inverter serves as a power extension of the i700 cabinet servo inverter in the Lenze automation system in the range from 22 to 110 kW. 
The requirements of the Ecodesign Directive are met. 
Highlights

Prepared technology applications, e.g. table positioning, electronic gearbox, winder
One Cable Technology (OCT)
Modular scalability for feedback system and fieldbus connections
Autotuning function for quick and easy controller adjustment
Integrated safety technology with a wide range of functions, complies with up to SIL 3/PL e Cat. 4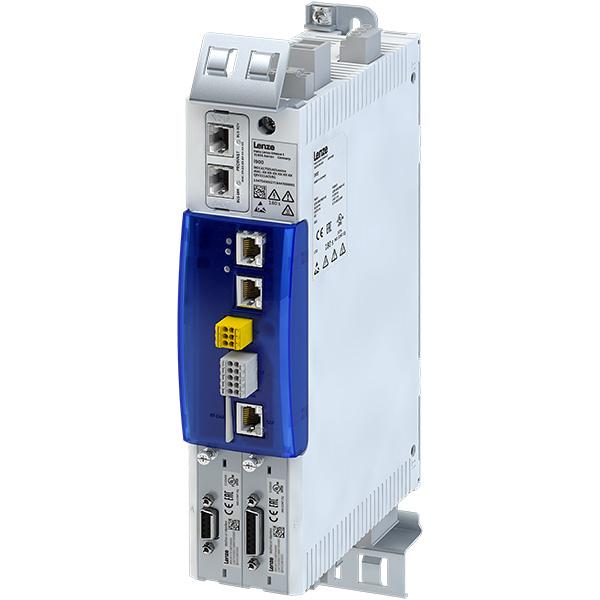 No product defined
No product defined in category "Drives / Servo inverters / 9300".